.
We are having a flotilla in Coopersville on June 11th. Lineup for the parade is at 2:15 with hopes that the parade will start at 2:30. Location will be announced later. But I wanted to give everyone a heads-up so you can start on your float boats. Free for everyone who wants to participate.
Here are some ideas to get you started, they can be any theme that you want with no time period restrictions, just be creative and have fun!
https://www.pinterest.com/jennisiri/flotilla-parade/
You can decorate an existing boat that you already have or build your own, whatever you want. Coopersville is Bulletsim because it works better for vehicles. If you aren't sure what your script is please do a text at Coopersville well ahead of time so if you need to switch boat scripts you have time.
Kayaker will be having boat-building lessons in Coopersville in a couple/few weeks if you want to come, I'll post the date for that when it's firmed up.
Freebie boats here:
(copy/paste)
hop://grid.kitely.com:8002/Coopersville/102/94/1682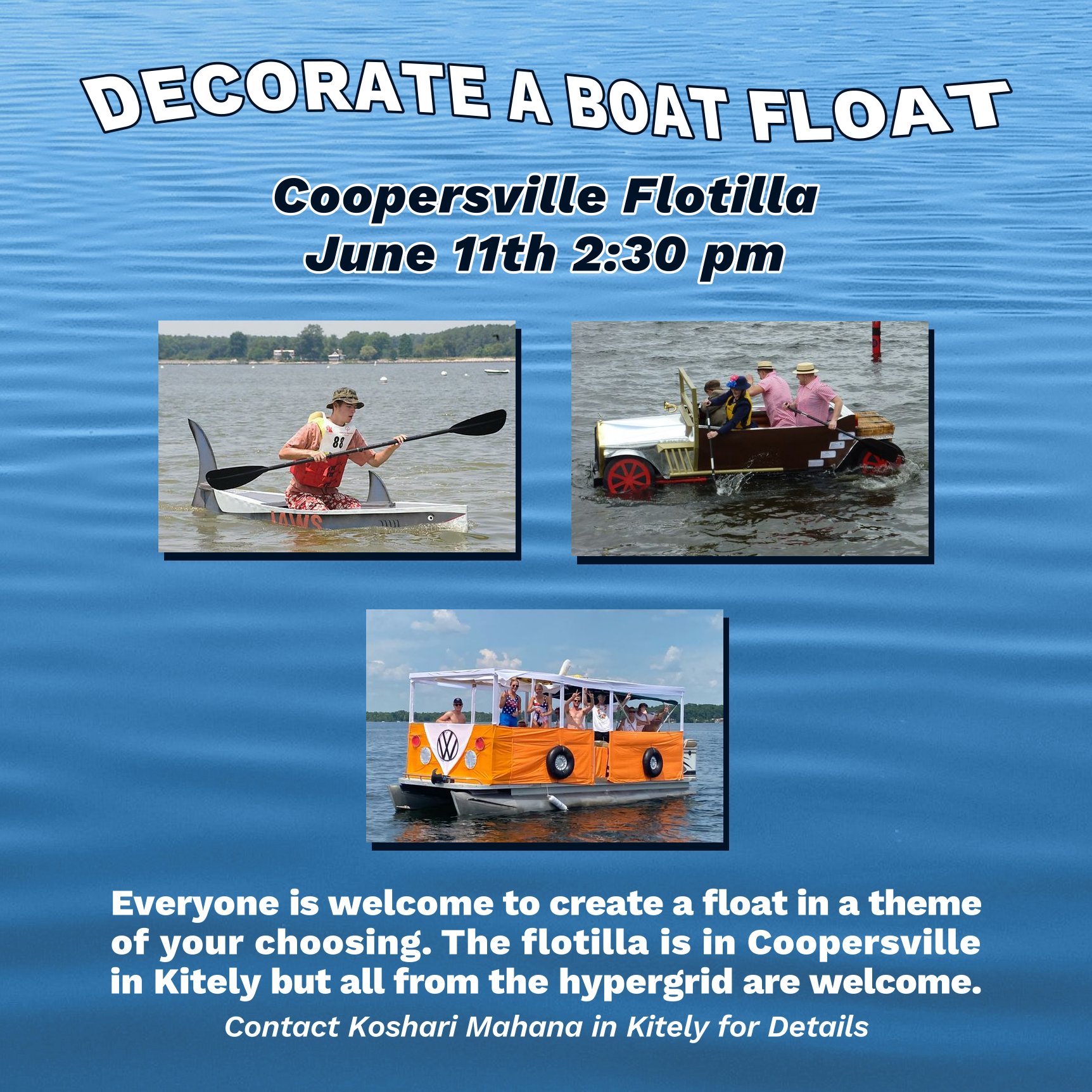 .