We updated Kitely Market today with several features and bug fixes. The new features include public and private wish lists, the ability to buy gifts for other users, and more.
Gifts
It is now possible to buy products in Kitely Market for other people. To do so, first add the product to the shopping cart as usual, and then in the cart select the delivery type "Gift".
You can choose the avatar that will receive the gift in one of two ways. First, you can type in their name. The text box uses AutoComplete to make it easy to find the avatar that you're looking for. Second, the "Recent" list contains avatars that you've given gifts to in the past, and avatars to whom you sent IM's (but only from the website; not in-world).
When you buy a gift for someone, a transaction record appears in three users' histories: the Buyer, the Receiver and the Seller. All three users also get email notifications.
Please note that our Gift feature works a little differently from the gift feature in Second Life Marketplace. In Second Life Marketplace you can add several products to your shopping cart, and give each product to a different user. But in Kitely Market the entire contents of the cart are always delivered to a single user. We chose this system because it's simpler to use; this ease-of-use will be particularly important once we start delivering to avatars on other grids.
Wish Lists
A Wish List contains items that you'd like to own. You now have two Wish Lists: a Public list and a Private list. The public wish list can be viewed by anyone, but the private wish list can only be viewed by you. To add an item to one of your Wish Lists, click on the "Add to Wish List" button.
To view your Wish Lists, use the navigation menu at the top of the screen. Here's what your Wish Lists looks like: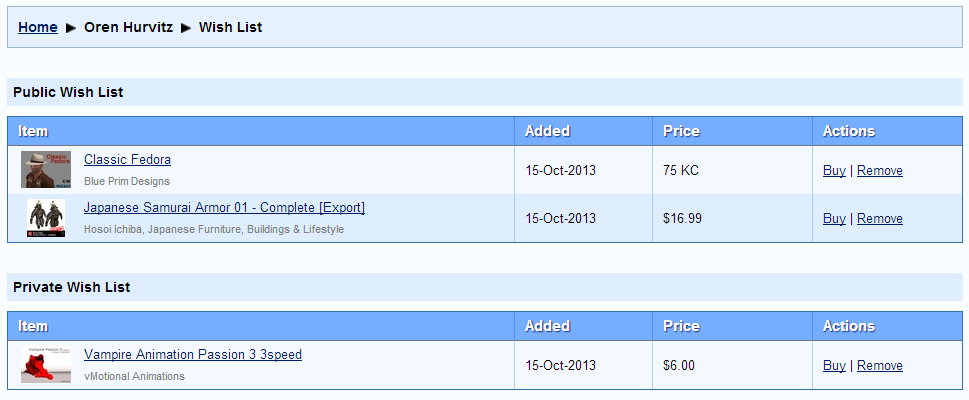 You can view other users' Public Wish Lists by clicking on their name anywhere in the website, and then on the "Wish List" link. Note that this link only appears if they have items in their Public Wish List. For example: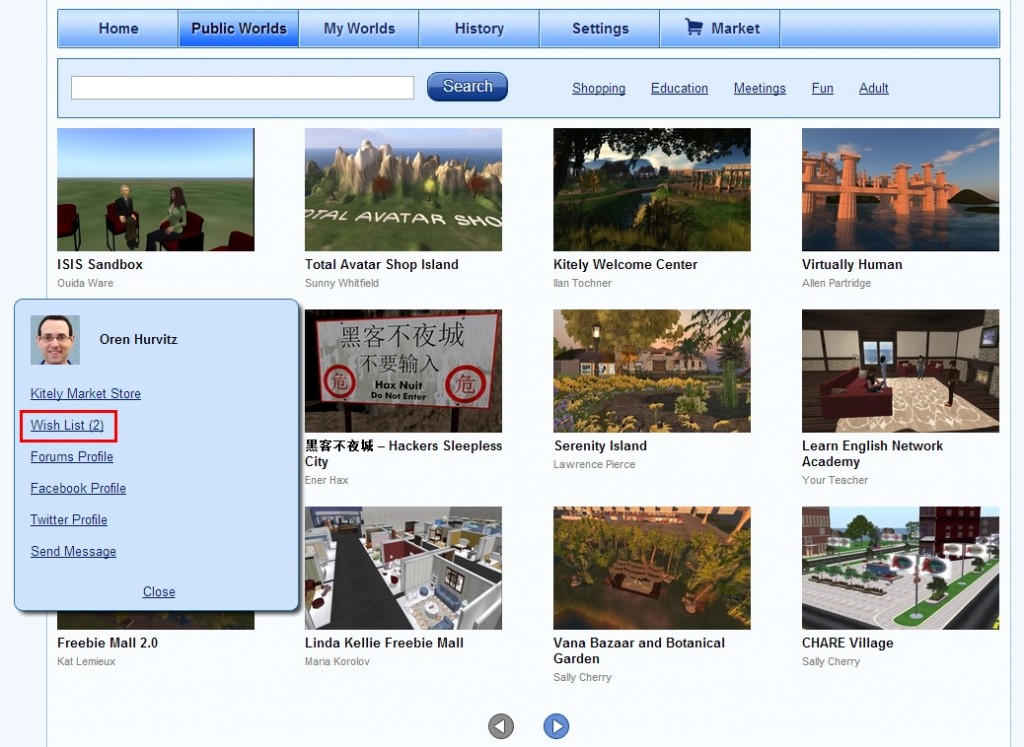 Next, here's what your Wish List looks like when other people view it. Notice that they only see your Public Wish List (and not your Private Wish List), and also that they have the option to buy these items for themselves or have them delivered to you as gifts.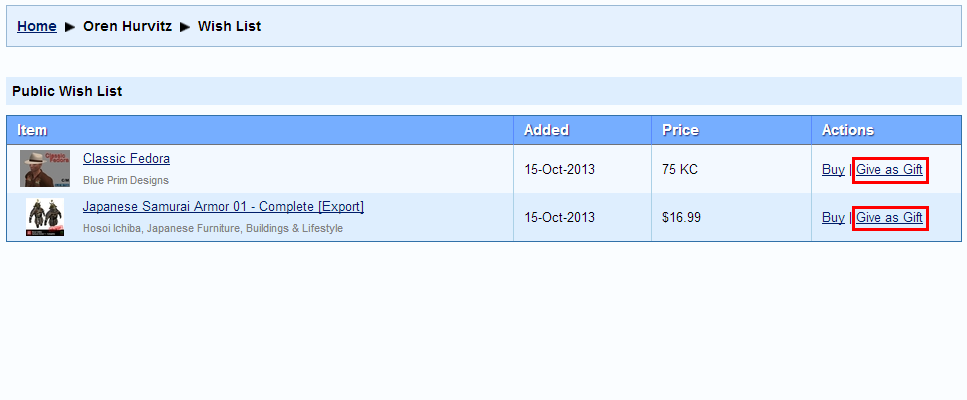 You should usually add items to your Public Wish List. This lets other people know which products you like, and they might use this list to know what to get you if they want to buy you something. You can keep the more naughty items on your Private Wish List…
View Payouts
We are about to start transferring money in USD to merchants. In order to make it easier for merchants to keep track of the payouts that they've received (and the payouts that they will receive in the future), we now show the list of past and future payouts. In the Manage Store page we added a link to the Payouts page. That page contains a list of payouts that you've already received, as well as the Withheld and Cleared purchases (which will be included in future payouts).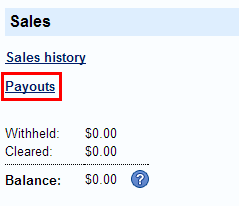 Other Improvements
We've added many features to Kitely in the last couple of years, and as a result we have a lot of pages in our user interface so sometimes it takes two or three clicks to get to the page you want. To make navigation easier, we expanded the "Go to…" navigation menu significantly:
We've heard from our users that sometimes creating product descriptions is difficult because when copying text from other sources the text retains its formatting, which makes it appear wrong and also eats up the character limit (5000 characters) more quickly than plain text would. To fix this, we changed the text editors in Kitely Market so that pasting text always removes the text's formatting, converting everything to plain-text. Note that you can still rearrange formatted text that's already inside the editor, by selecting the text and dragging it with the mouse to the desired location.
We've also heard that when uploading multiple product pictures at once the order of the pictures is sometimes wrong. So now when you upload multiple files at once we sort them alphabetically before adding them to the product.