We updated the system today with a couple of improvements to merchant tools and some bug fixes.
Search the Sales History
In Kitely Market, merchants have access to a page that shows their Sales History. One of the most-requested features by our merchants has been the ability to search the sales history in order to find particular transactions, and we're happy to announce that this is now possible.
You can search for sales in two ways: sales of a particular product, or sales to a particular user (buyer). You can also combine the two options.

To perform a search, start typing the name of the product or user that you're looking for. These text boxes use autocomplete, so once you type a few characters the names of possible matches will appear. Click on the product or user that you want to search for.
Show Prices in Manage Products
Another page used by merchants is the Manage Products page, which shows all of the products in their store. We've added a "Price" column to this table, to make it easier to differentiate between products at a glance. The price shown in this column is the price of the default (first) variation of the product.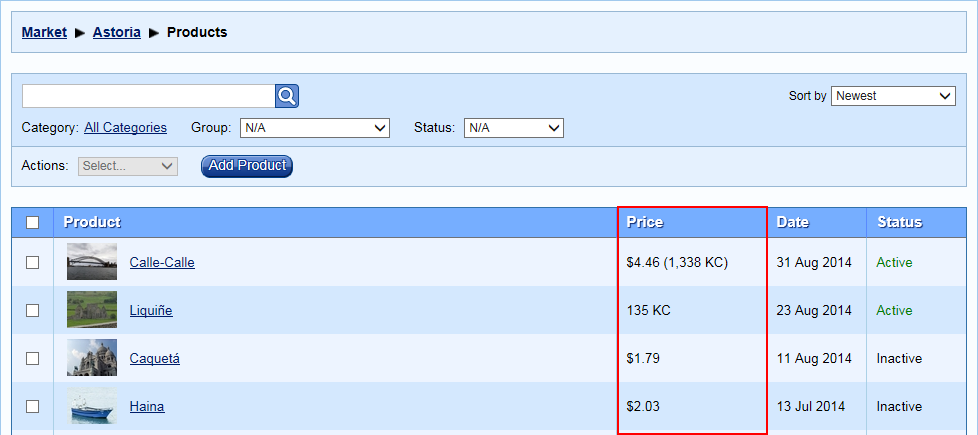 Other Changes
We fixed a number of bugs related to analytics, and how search engines see the website. These are subtle changes, so most users are unlikely to notice anything different. However, If you advertise in Kitely Market you may see changes in how sales are attributed to your ads.
We also added support for the upcoming ad campaign for Kitely Market.