We are proud to announce that Kitely has a new central world: the Kitely Welcome Center. This beautiful always-on world will be used for several purposes. First, it contains helpful information about Kitely, so when new users join Kitely we invite them to visit the Kitely Welcome Center. Second, this world will be used for community activities such as the weekly Kitely Mentors group meeting.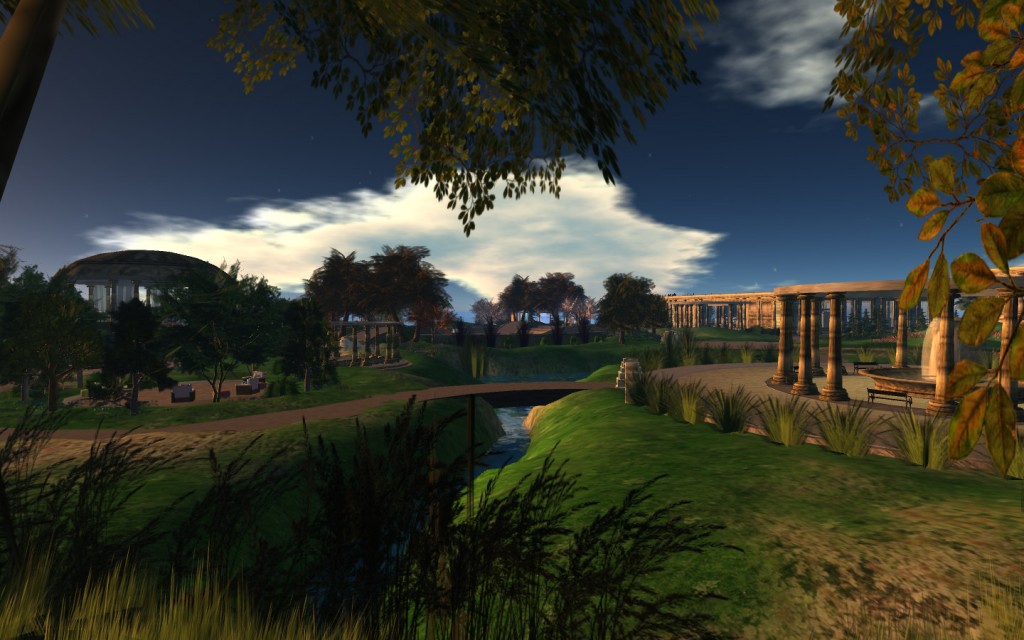 Our previous welcome center, Kitely Plaza, was an interesting and good looking world. However, due to its size and complexity it had performance problems that couldn't be resolved without substantial optimization work. We have therefore decided along with the Kitely Mentors group to work together to replace Kitely Plaza, and the Kitely Welcome Center is the result of that project.
Kitely Plaza is still available on Kitely as an on-demand world. Please note that Kitely Plaza is a complex world, so if you attempt to visit it then you may need to wait a few minutes inside a Kitely Transfer Station until it starts (you'll be teleported to the plaza automatically once it's online).
It Takes a Village

The Kitely Welcome Center was a community project that involved many people who generously contributed their time:
Concept, layout and landscaping: Paislee Myrtle and Dot Matrix
Landing area and gateways: Dundridge Dreadlow and Sierra Jakob
Kitely information area: Allen Partridge and Rosa SLGardner
Hall of Merchants and Kitely Worlds Showcase: Paislee Myrtle, with display boards and infrastructure by Dundridge Dreadlow
Meeting and hangout areas: Paislee Myrtle and Min Tigerpaw
Avatar changing area: Paislee Myrtle; free avatars by Linda Kellie
Kites and water sounds: Sierra Jakob
Swing: Sherrie Melody
Bird sounds: KatiJack Studio
Trees from Kitely Market by: Brayla Sana, Cordts Baxton
Other trees and plants: Paislee Myrtle, Daniel Hoffman, Ruby O'Degee, Dot Matrix, Sifan Shan, Shenn Tao, Leah Auxifur, Avia Dezigns
World showcase photos: Dot Matrix, Sherrie Melody, Graham Mills, Danko Whitfield, Ruby O'Degee, Caitanya Rupa
Miscellaneous licensed items from generous individuals throughout the OpenSim hypergrid
We want to give special thanks to Dot Matrix who organized this community project. She did a phenomenal job of getting everything and everyone in order. This project wouldn't have been completed this fast and wouldn't have come out this great without her outstanding project management skills.
Thank you all who've helped built this wonderful new Kitely Welcome Center. We welcome everyone to come and visit!