An important part of the Kitely experience is the Kitely Welcome Center. This world is the main entry point to our grid, and it serves to introduce new users to the wide range of services and destinations available in Kitely.
We are happy to announce that today we rolled out a new and improved version of the Kitely Welcome Center. This updated version was created from scratch, with the goal of retaining the spirit of the previous welcome center while improving its usability and performance.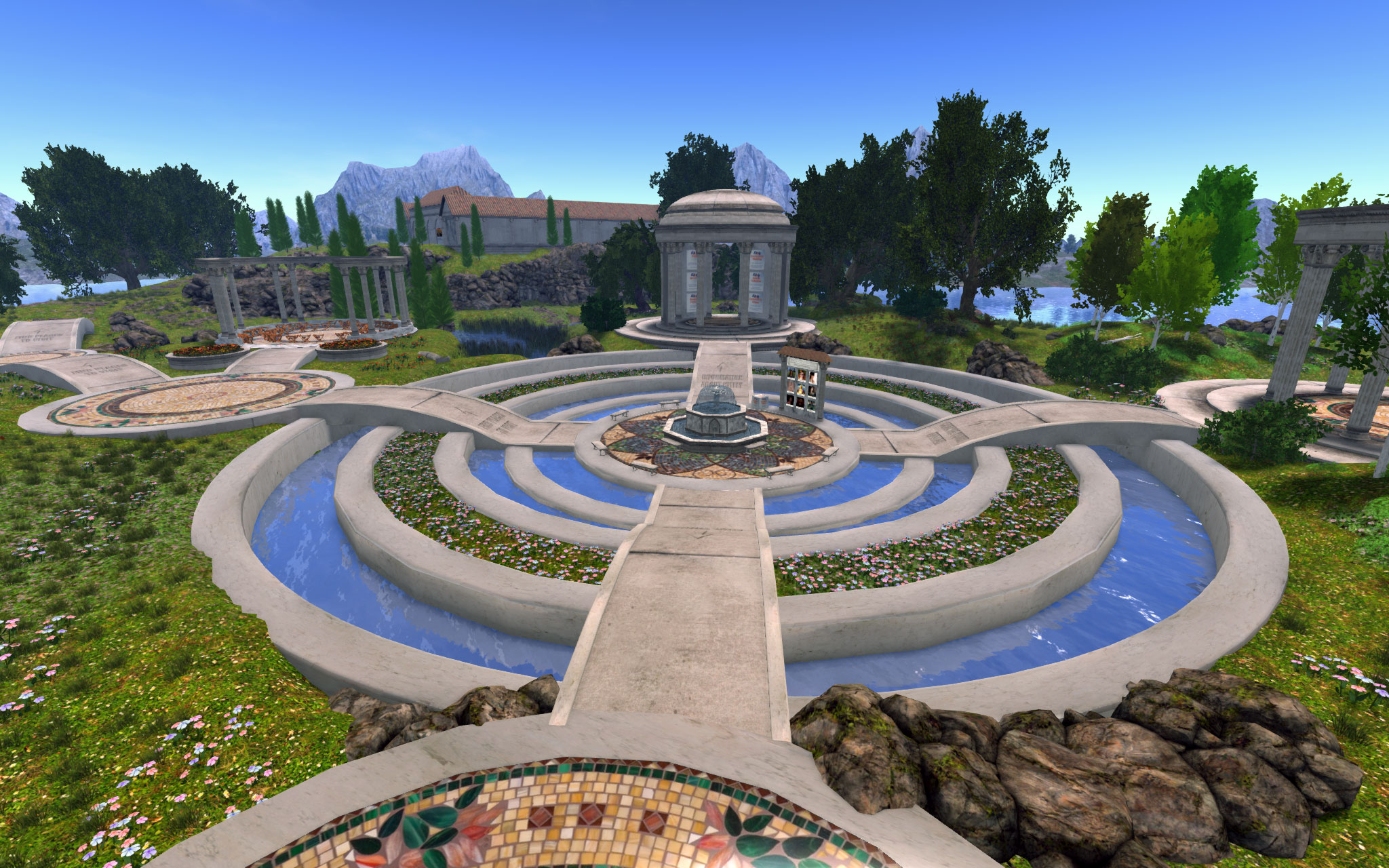 Acknowledgements
The Kitely Welcome Center is the result of an ongoing community project that was first launched in 2013. The current redesign was made by the following people who generously contributed their time:
Ozwell Wayfarer: designed and built the new Kitely Welcome Center, using as inspiration the design that Paislee Myrtle created for the original welcome center. Most of the items in the new welcome center were contributed by Ozwell from his Kitely Market store, Worlds End Landscaping & Roleplay.
Dot Matrix: was the project coordinator and created the information signs.
Serene Jewell: provided usability feedback early on, and was later joined by more than a dozen other Kitely community members in testing the new world.
Tocy Sweet: was not directly involved with this project, but she deserves credit for the graphical design of the signs in this world (which were created by Dot), since they're based on her design for the Kitely Market advertising campaign. Tocy's Kitely Market store is Sweet Distractions.
Dundridge Dreadlow: was not directly involved with this project, but he deserves credit for creating some of the scripts that were taken from previous versions of the Kitely Welcome Center. Dundridge's Kitely Market store is Dundridge Dreadlow Developments.
Update Your Landmarks Now
If you have any existing landmarks for Kitely Welcome Center then they will no longer work, because this new world replaced the previous one. Please visit the new Kitely Welcome Center by using its world page or its Hypergrid address (grid.kitely.com:8002:Kitely Welcome Center), and create new landmarks to replace your outdated ones.
Likewise, if you've previously set the Kitely Welcome Center as your Home in the viewer, then enter the new Kitely Welcome Center and reset your Home to the new world.
Thank You Again
We want to give special thanks, yet again, to Ozwell Wayfarer who spent hundreds of hours creating this new world. While many other people played a part in creating the new welcome center and the ones that preceded it, Ozwell did the lion's share of the work in making this new iteration possible.
Thank you to all past and current contributors who've helped build this wonderful virtual world. We welcome everyone to come and visit!