We're happy to announce that we rolled out a new and improved version of the Kitely Welcome Center. This updated version of the main entry point to our grid is more visually impressive and includes more interactive elements that help visitors understand our service. Visitors to this virtual world can now find various dynamically-updated objects that will direct them to the content, locations and events that may interest them in Kitely.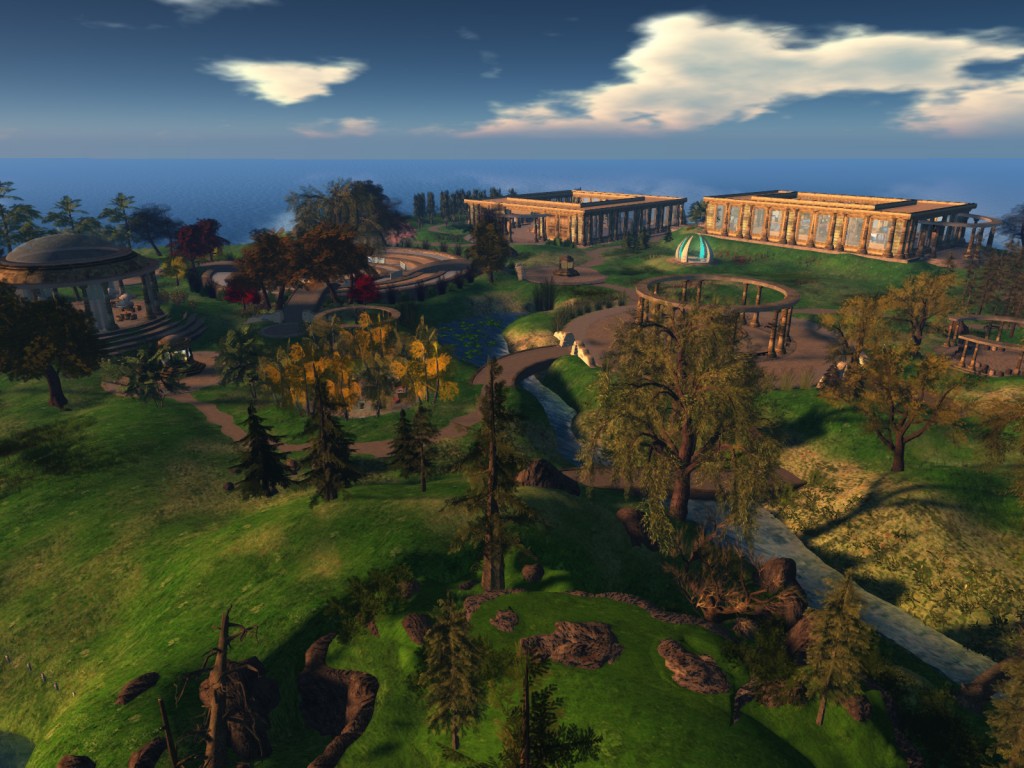 It Takes a Village

The Kitely Welcome Center is the result of an ongoing community project that was first launched in 2013. The current round of improvements was made by the following people who generously contributed their time:
Paislee Myrtle: was responsible for redevelopment of various areas, landscaping, replanting, information and avatar kiosk models, new secret area.
Dundridge Dreadlow: created information and event board models, event system and scripting, Kitely Portal for featured worlds, continued work on showcase world boards, and other general awesomeness.
Dot Matrix: is the ongoing project coordinator and also expanded the Community Meeting area.
Min Tigerpaw: scripted menus for seating areas.
Chav Paderborn: updated skins for avatar area.
oopsee joseppe: updated clothes for avatar area.
Deuce Halsey: contributed a crate of new tee-shirts and tops for the avatar area.
Marstol Nitely: worked on photography and testing.
Handy Low and Selby Evans: created a Google calendar for Kitely events.
The refreshed landscaping includes new items that were bought in Kitely Market from the following stores: 21strom, Worlds End Landscaping & Roleplay, Heart Botanicals and Brayla Sana Gallery. It also includes plants by Selea Core from the Hypergrid.
We want to give special thanks, yet again, to Dot Matrix who has been organizing this community project for many months now. She's been doing a phenomenal job of getting everything and everyone in order and there would not have been a Kitely Welcome Center without her ongoing dedication and coordinating skills.
Thank you all past and current contributors who've helped build this wonderful virtual world. We welcome everyone to come and visit!